Mission
The mission of Come Arise Ministries, relating to gender and sexuality, is to -
Provide education, support and transformative insight
Partner with God's healing process
Prepare men and women on how to live out of God's design
Vision
Our hope is to see all men and women understand, embrace, and live out of God's design for their gender and sexuality.
In Partnership with Where Grace Abounds
Come Arise Ministries (CAM) is under the leadership and direction of Where Grace Abounds (WGA) - A Discipleship Ministry that functions as a non-profit organization.
To learn about the ministry of Where Grace Abounds, click here.
To learn about the doctrinal beliefs about WGA & CAM, click here.
To get to know the staff members of WGA, click here.
About Shannon Rants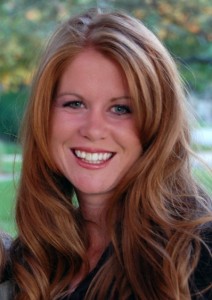 Shannon Rants, MA has been a leadership team member of Where Grace Abounds since 2007. She is also the director of Come Arise Ministries.
As a young Christian during her college years, Shannon began to experience God's call on her life to share His message of hope and encouragement with others who are struggling with gender identity and sexuality.  This is a message that says aspects of healing are quite possible - a message that is becoming less popular, less "relevant" and less believed by folks in our current culture. This unwavering hope for Shannon has come from her personal experiences of healing along her painful journey of gender identity and sexuality struggles.  She believes in the transforming power of Christ and God's restorative heart for all our lives.
This call to share this message originally led Shannon into the professional role of being a mental health therapist. Although she still serves the greater Denver area in this role, she has recognized that her heart for this people group has expanded beyond her professional counseling practice. This passion is what birthed and fuels Come Arise Ministries.
If you want to hear more about Shannon's personal journey, you can view her speaking at Colorado Christian University's Chapel service here (start at minute 22): http://livestre.am/1ns5R